Unleash your QuickBooks Salesforce Integration
Breadwinner allows businesses to align their sales and finance data. A unified system means teams can work together with a shared vision of growth and profitability.
An intuitive, reliable, and robust QuickBooks Salesforce Integration
Easy Install
Installing software has never been so easy. With Breadwinner, field mappings are pre-configured and data is imported quickly and intuitively.
Secure Operations
Allow staff to view select accounting data in a Read-Only or Read-Write permission framework. Our Salesforce native app is designed with security in mind.
Two-way Sync
Breadwinner is a true bi-directional syncing solution. Any changes made in Salesforce are updated in QuickBooks Online within minutes.
A quick and powerful sync between Salesforce and QuickBooks Online
Increase productivity and save valuable time
Edit QuickBooks Online Contact
Eliminate double data entry and allow your team to edit client details, such as billing and shipping information, in Salesforce. These updates will then be reflected in QuickBooks Online instantly.
Address Sync
Eliminate tedious processes like copying and pasting. Identify missing addresses and discrepancies between Salesforce and QuickBooks Online and resolve them with a few clicks.
Speed up time-to-payment and accelerate cash flow
Create Invoices
Create QuickBooks Online invoices in Salesforce from an account, opportunity, order, or any custom object with ease. Empower teams to create and send invoices on time with Breadwinner's QuickBooks Salesforce Integration.
Track Invoice Status
Allowing your teams to track invoice status within Salesforce, including those that are overdue, due, and paid, enables easier collections and faster time-to-payment.
Increase accuracy and work with critical data in real-time
Access QuickBooks Online Companies
Give staff access to the client's overall financial health with current and reliable A/R data within Salesforce. Don't hold back valuable data that could help your team's success.
Pre-populate Fields
Avoid using outdated data and configure your QuickBooks Online invoice from within Salesforce. Breadwinner can pull data from default fields, or set your own fields such as due dates, discounts, prices, tax rates, and custom fields. Unleash your QuickBooks Salesforce Integration!
Digitally transform business workflows through automation
Implementing workflow automation between Salesforce and your finance software has monumental gains but it doesn't need to be a monumental task. Breadwinner offers various robust automation tools out-of-the-box, including our Guided Wizard, Custom Guided Wizard, Flows, and Global API.
Flexible to suit your business needs
Depending on the direction of the data sync, the user's technical experience, and specific business process requirements, Breadwinner's QuickBooks Salesforce Integration can provide businesses with the flexibility to select a configuration that works for them.
Designed for all user experience levels
From admins, power users, consultants, to developers, Breadwinner's powerful automation solutions are designed with the specific user in mind putting functionality, security, efficacy, and ease-of-use at the forefront.
Are iPaaS and other project-based solutions proving to be too time-consuming and costly to implement when it comes to integrating QuickBooks and Salesforce? Breadwinner's QuickBooks Salesforce Integration is native and extensible, and adds value in hours/days, rather than weeks/months.
Extensible Product
Buy
Buy a native, extensible QuickBooks Salesforce Integration that's been honed to meet almost all use cases out-of-the-box, and full flexibility to support customer or edge use cases.
Use for: Profound, fast, and efficient integration of, usually, two software platforms.
Build a generalist intermediation QuickBooks Salesforce Integration that connects systems in a many-to-many pattern. This type of approach is typically a long-running project.
Use for: Large, multifaceted, many-to-many integration projects across multiple platforms.
Invent a custom QuickBooks Salesforce Integration using custom code. This project approach is long-running and has high ongoing maintenance requirements.
Use for: Integration projects with custom needs which are unsolvable with existing solutions.
We love to keep our customers happy and are proud to say that Breadwinner for QuickBooks holds a 5 out of 5 star rating on the AppExchange.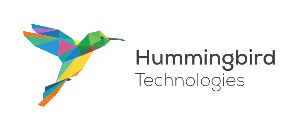 "We needed a platform that was going to deliver on what it promised. Breadwinner's installation process was straightforward and smooth with a quick implementation session. We were set up and ready to go within an hour."
Helen Keevil
Head of UK Sales, Hummingbird Technologies
"We sought a solution that leverages automation and software to do these mundane tasks so our staff can focus on customer-facing actions that drive the business. With Breadwinner, the result is we're more efficient and productive with fewer manual processes, and that's better for everyone."
Darwin Stephenson
Chief Revenue Officer, Apkudo
"The issue with doing manual data entry is you have to double-check it and triple-check it. Breadwinner became a key player, acting as the bridge between the two pieces of software that allowed us to quickly and simply move information that was already being developed in Salesforce; without the extra cost and hassle"
Morgan Selph
President, PlaySpace Designs
Take your business to the next level with Breadwinner's QuickBooks Salesforce Integration
Find out how to make happier clients with Breadwinner.
Have more questions? We answer some of your most frequently asked ones here.
Does Salesforce work with QuickBooks?
With access to a connector solution, you can integrate QuickBooks with Salesforce. Our team of developers has built a comprehensive solution that seamlessly integrates Salesforce with QuickBooks. Breadwinner can improve cross-team collaboration between your finance and sales departments. Aligning sales and finance data results in a unified workflow and workforce.
Using real-time data, our QuickBooks and Salesforce integration will enable your sales and finance teams to work as a cohesive unit to further growth and profitability. If you are actively exploring ways to break down organizational silos and unlock greater levels of efficiency, you should consider taking our Salesforce QuickBooks online integration for a test drive.
Any changes made in Salesforce automatically update in QuickBooks within minutes. Rather than navigating between these two platforms to find crucial information, our intuitive, reliable, and robust solution brings everything into one centralized location. With access to critical data in real-time, sales and finance teams can make pivotal decisions quickly.
Breadwinner is best described as a bi-directional syncing solution capable of mirroring financial data within Salesforce in real-time. Leveraging Breadwinner can help you to remove inefficiencies in communication between your finance and sales teams. The integration for Salesforce and QuickBooks is jam-packed with features designed to save staff time.
What is the best QuickBooks Salesforce integration?
Our QuickBooks integration with Salesforce helps to eliminate tedious and repetitive processes from your workflow. You can prevent double data entry and allow teams to edit billing and shipping information inside Salesforce. Within just a few minutes, these edits are reflected in QuickBooks. The days of copying and pasting data across multiple platforms are long gone.
While some assume connecting these platforms is a complex undertaking, nothing could be further from the truth. Breadwinner will do all the heavy lifting for you. Our team of developers has built a remarkable solution that accounts for the nuances of each platform. Installing this solution couldn't be easier. All field mappings are pre-configured, and data is imported quickly.
Some iPaaS platforms on the market offer 100+ integrations for teams with large tech stacks. Even though all-encompassing solutions are impressive, it can be difficult to use these for complex tasks – beyond simply copying data from one platform to another. Our purpose-built QuickBooks and Salesforce integration is designed to align sales and finance teams.
What is the difference between QuickBooks and Salesforce?
When it comes to completing business processes, QuickBooks and Salesforce each have a vital role to play. While QuickBooks is an accounting software package used by finance teams, Salesforce is a CRM solution used by sales teams. When the same customer data is reflected across both platforms in real-time, this can help to create an aligned workforce.
Can you use QuickBooks as a CRM?
You can attempt to use QuickBooks as a CRM but it is designed to be an accounting solution. Manually adding QuickBooks data to Salesforce for each customer isn't a scalable process. When you leverage Breadwinner to sync your QuickBooks data to Salesforce, this will enable your team to spend less time on administrative tasks and more time growing revenue.
Our Salesforce-native integration allows you to create QuickBooks invoices in Salesforce. You can also track the status of your invoices inside the platform. Everything you do is automatically reflected in real-time inside QuickBooks. When sales and finance teams are on the same page, this can significantly speed up workflows and improve cross-team coordination.
How do I get started with Breadwinner for QuickBooks' integration?
When you have fewer manual tasks and more time to dedicate to customer-facing tasks, our Salesforce QuickBooks integration is a major win for organizations ready to begin embracing automation. It's never been easier to bring sales and finance teams together. You can explore the many benefits of our Salesforce and QuickBooks integration by signing up for a free trial. You can get installed and configured straight away and our knowledgeable onboarding team is available to walk you through it!
Fast-moving sales and finance teams need access to real-time data at their fingertips. No upfront commitment or payment is required when signing up for a free trial, making this an entirely risk-free opportunity to explore our connector solution. Are you ready to get started? 
Integrate Salesforce with your ERP, payments or financial systems to utilise financial data and automate processes from within Salesforce…
Sync Salesforce & NetSuite quickly with Breadwinner for NetSuite. REST API also available.
Securely connect Salesforce with Stripe, Square, and Braintree using Breadwinner Payments.

Quickly & securely align your sales and finance data with Breadwinner for QuickBooks.

Quickly & securely align your sales and finance data with Breadwinner for Xero.